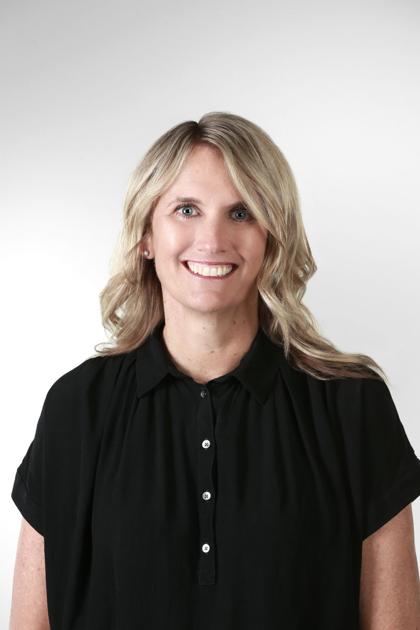 Saturday Soapbox: Overdose stigma casts cruel shadow over meaningful lives | Opinion
My brother passed away on February 24, 2020 from an illicit fentanyl overdose. Losing him was catastrophic. The ripple effect of grief is widespread and far reaching. The puzzle pieces are strewn all over the place and as I sort, organize and categorize the shapes, an image does materialize on some days, but inevitably turns back into a chaotic cluster of pieces.
How do you capture the essence of someone in a few paragraphs? Pay homage to beauty, compassion, humor and love, and recognize the darkness of disease?
My beautiful little brother was a drug addict. The puzzle will never reveal the perfect landscape. It provides a glimpse of a threatening and disorderly disease, filled with shame and grief.
Those who are left behind are trying to make sense of the absurdity. It touches every part of your life, impacts every relationship. It destroys, manipulates, creates doubt and denial and leaves a wide swath of destruction in its wake.
It is a terrible disease, it does not discriminate and we do not treat it with compassion. Those who suffer from it struggle in all aspects of their lives. They don't receive flowers when their illness strikes, or returns, for many, over and over again. Drug addicts are seldom recognized because they live their affliction by trying, through thick and thin, to fend off the beast. They do not wear rose or survivor paraphernalia. If they are spared the worst consequences of an accidental drug overdose, currently the leading cause of death in the United States among those under the age of 50, or if someone is there to administer Narcan, they may well be. get out. Till next time. These are high odds to beat.
Mourning. Nothing, absolutely nothing will assuage the sadness when it strikes. It can strike without warning, a tsunami of sadness seemingly out of nowhere. The deepest sunsets, cloudless days, even nature does not trump sorrow. You move throughout your day, the mundane, the ordinary, and then it shows. He blinds.
I've built story after story as I've taken long walks on my own, or woke up at 3 a.m. to the loudest voice choking off any hope of rational thought. Sometimes I carry the heaviness of helplessness and the weight of responsibility, but those voices have died down, the tape has frayed for 18 months since her death. This soundtrack is so familiar and now I know when to lower the volume.
My role is easy. I'm alive. I am one of the lucky ones. I wake up every day without a burden, as I don't have to endure the effects of an endemic and rapidly growing disease where I am humiliated and stigmatized. I can talk about substance use disorders for what they are, a complex disease that requires (easier) access to treatment rooted in both compassion and science.
Until we all remove the mask of stigma and find that underneath we face an epidemic that is killing our young, our old, regardless of race or religion, wealth or poverty, we will continue to comfort those ravaged by loss, mothers and fathers, sons and daughters, brothers and sisters, nieces and nephews and so on. Those who lost their fight have lived meaningful lives. They were beautiful and imperfect. They were human.
August 31 is International Overdose Awareness Day. It is the world's largest annual campaign to end overdoses, remember those who have died without stigma, and recognize the grief of family and friends left behind.